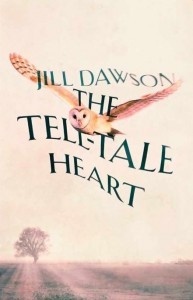 As they attempt to reach out, you often hear the older generations baffled by the decisions of the younger. Such endeavours to connect go unnoticed by the Smartphone generation, with their Monster energy drinks and fanatical need to include the word "like" into every sentence. A gulf of years and accepted taboos split them apart, resulting in misunderstanding and ignorance.
At the hospital bedside of Patrick, a 50-year-old professor of American studies, drinker and woma
niser, our narrator begins to detail the transformative days that follow shortly after his heart transplant.
Due to Patrick's age and the nature of his life up until the transplant, as I read something curious happened. Come as early as page 30, Patrick had become Paul, my father. Everyt

Set in the rural Cambridgeshire Fens, Patrick begins to feel a connection to his hearts previous owner; a teenage boy called Drew. Battling with his old life from which he feels increasingly distant, choosing instead to embrace the enormous sense of wellbeing pulsing from his new heart and the overwhelming degree of regret he feels for having it wasted on someone like him.hing about Patrick reminded me of him; how he dealt with his children, his regret and even his words realising the bleak and atmospheric backdrop of the English countryside. I was immediately engrossed.
Following a breach of Hospital protocol Drew's name is accidently revealed to Patrick and thus begins his intensely curious investigations. What follows is an engrossing chronicle of two highly tangible characters who build a sturdy tale able to bridge the gap between very distant generations.
Jill Dawson, the much celebrated novelist has produced a work of fiction that I expect, in the not so distant future, will appear on reading lists of many English Literature degrees. Her tale of identity, the symbolic meaning of the heart and the possibility of change is woven together with care like silk through cotton. It is an elegant understanding of how two separate men might think of themselves, their world and those they care for most.
As wise as it is witty, Dawson's skilful storytelling constructs a unique look at how one deals with another life, if given a second chance. Split into seven parts, her prose absorbs the reader into a beautifully crafted novel that will extend many a reading afternoon.
The Tell-Tale Heart is published by Sceptre and available to order from Amazon.